What is Storyshaker?
Newsroom Communication is the young Swiss organization behind the Storyshaker tool.
But Newsroom Communication doesn't just specialize in technology; content production is also a major part of its daily business, making them one of the leading digital communication agencies. Newsroom Communication has set itself an ambitious goal: To deliver technology and content from a single source.
What are the key benefits of Storyshaker?
The SaaS tool Storyshaker connects self-generated cross-media content with posts from your social media community.
It permits curated multichannel publication on websites, apps and big screens with just a single click. Using the Storyshaker also allows creating a state-of-the-art content hub for the website within a couple of minutes.
The innovative tool can be used for companies, events or associations. Storyshaker provides a lot of features that make the daily publishing work of a digital marketer effortless and less time-consuming:
Connect own content with user-generated content – Integration of social media content with one click or with an automatic feed.
While creating a new story, you can decide to publish the content with a single click to your Facebook or Twitter account – adapted to the respective platform.
The linking of multiple Storyshakers to a Content Network makes content exchange with partners easy. Newly generated stories within a Storyshaker Content Network will be pooled in the draft room of linked Storyshakers and can be released by a single click.
Is Storyshaker right for you?
The Storyshaker has been used by over 100 clients in many different industries: FDP, VFB Stuttgart, Eintracht Frankfurt, BSC Young Boys, Swiss Economic Forum, Tour de France Bern, Valiant Bank, Hotellerie Suisse, Swiss Olympic, World Tourism Forum, Schweizerisches Rotes Kreuz, and many more.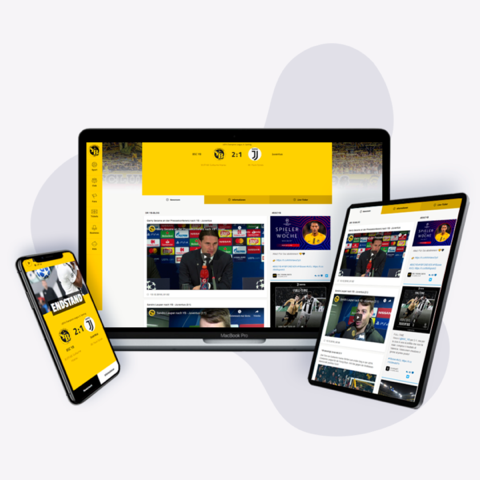 A lot of small / mid-sized companies and organizations lack professionalism and online presence. Sometimes, even large and seemingly professional organizations neglect their digital/online channels. But as we all know, they became essential within the past decade.
You can do two things to tackle to the problem: Either you spend a lot of money for an expensive website and make sure you're up to date on all social media channels, which is time-consuming.
Or you can buy a Storyshaker subscription: A SaaS solution which provides you with a dynamic content hub on your website and collects user-generated content from your community.
In addition, it comes with a built-in editor which helps you to cover all relevant social media channels in no time. This costs a fraction of the price as opposed to the first option and is implemented in seconds and without a deep IT- knowledge.
More about Storyshaker customers:
Swiss Olympic: Linking swiss sports with the content network
Storyshaker pricing model
The Storyshaker operates as a SaaS business model. Clients buy either a monthly/yearly recurring subscription or an event-based one off-plan.
Hosting, support and updates are included. According to the features the client needs, the service is offered in three different paid plans and a freemium version.
More about Storyshaker pricing plan.
Start working with Storyshaker in a few minutes
The registration works fully automatically. The client only needs to sign-up for one of their plans and within a few minutes, their own Storyshaker is ready.
The configuration is very simple and if a client has any problems or questions, the following tools can help them: E-Mail support, FAQ, chat on the Storyshaker website and in the backend.
How does Storyshaker fit in a marketing stack?
Thanks to the possibility of having paid posts or Call to Actions an organization can easily develop a new source of income. Whether sponsors of events, exhibitors at fairs or advertisers at conferences, give your partners the possibility to advertise whilst you stay in control.
A premium client has full access to the Storyshaker API.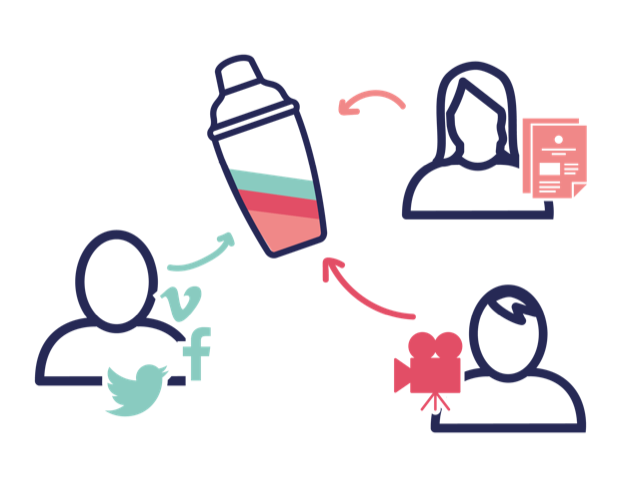 What is coming next
The Storyshaker team is working hard on new features and in the upcoming months, you will be able to try these new functionalities:
LinkedIn integration
New frontend designs
New editor and multi-channel publishing process
Get Started with Storyshaker
Sign up for your free trial on www.storyshaker.co and discover how easy it is to set-up your own content hub.
Contact Information:
Benjamin Blaser – Chairman of the Board & Director of Business Development
Newsroom Communication AG
Eigerstrasse 2
3007 Bern
+41 31 511 37 10
+41 31 511 37 11 (direkt)
+41 76 341 11 89 (mobil)
benjamin.b@newsroom.co