Who we are
We are a group of Marketing Technology enthusiasts from all over the world.
What has started with a small group of people speaking and sharing about Marketing Technology now evolves into a global project.
Special thank to Frans Riemersma. Together with his team at MartechTribe who searched, browsed and scraped the web the past weeks to collect marketing tools and their corresponding country.
It was quite a ride and it has defined the foundation of this work
Also, Frans discovered talented marketing technology experts all around the world and set up a team to drive this project in different countries.
Here the list of country editors, leading the creation of new country marketing supergraphics planned for the end of June
Thanks to supporting these contributors in their quest for local tools.
What is the goal
We checked the 7,040 tools of Scott Brinker Supergraphic and found new local ones.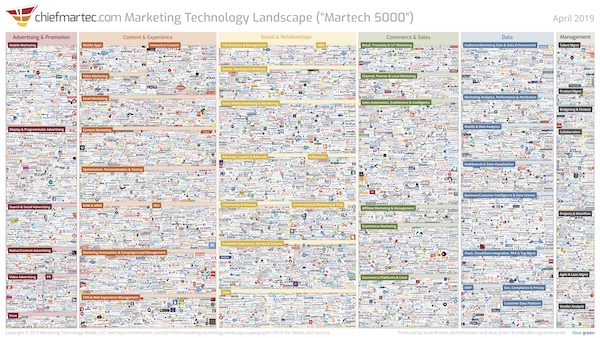 We believe that are still hidden gems and would like to promote product makers, startups and marketing technology from all around the world.
Made in Switzerland Marketing Technology
The purpose of this initiative to update the Swiss Marketing Technology Landscape with the latest products from Swiss technologies companies, startups, and entrepreneurs.
If you are working for a Swiss Marketing Technology company or using Swiss marketing (or sales) software, don't hesitate to submit your tool.
Thanks for your support
My name is Samuel, and I'm passionate about web and marketing technology, and always curious to find new tools. I will be leading this project for Switzerland.
If you would like to participate and take the journey with me, feel free to contact me. Also If you are around the area of Basel, we can go for a coffee and have a great chat about marketing technologies.