The Supergraphic 2021 is out
Do you want to learn more about all the Switzerland Marketing Technology?
Have a look at the Swiss Martech Landscape and build a complete marketing stack to power-up your digital marketing campaigns.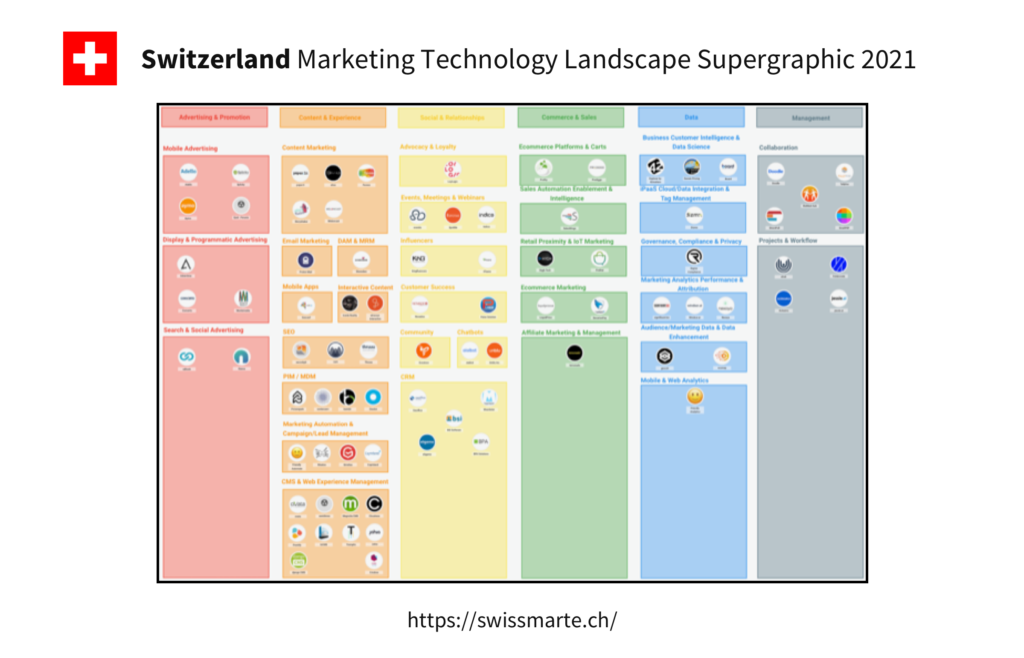 Is your tool missing?
The marketing technology landscape is constantly evolving and new players are entering the market every year.
If you realize that a tool is missing, do not hesitate to submit a new entry to the map.