What is Tremplin?
Tremplin is an "All-in-One" Marketing Platform and makes easy for small businesses to deploy and manage their digital marketing.
With Tremplin anybody can build its own website in a few clicks. You don't need to code or to have a Master's degree in Computer Science.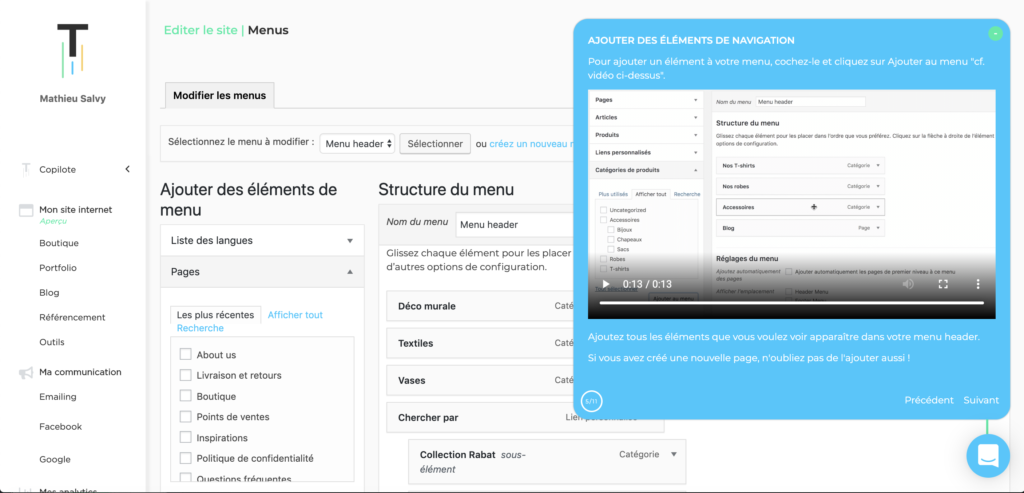 A marketing consultant 24/7
At Tremplin, we have created the "copilot".
Copilot is your personal assistant or digital marketing consultant and provides expert-level marketing advice straight into the tools at the right time & personalized.
Instead of the hassle of navigating between ten different tools, three different support centers, and seven different digital expert blogs. You have it all into one platform, empowering SMEs to go further and to become successful.
This is what Tremplin is promising: successful digital marketing for all.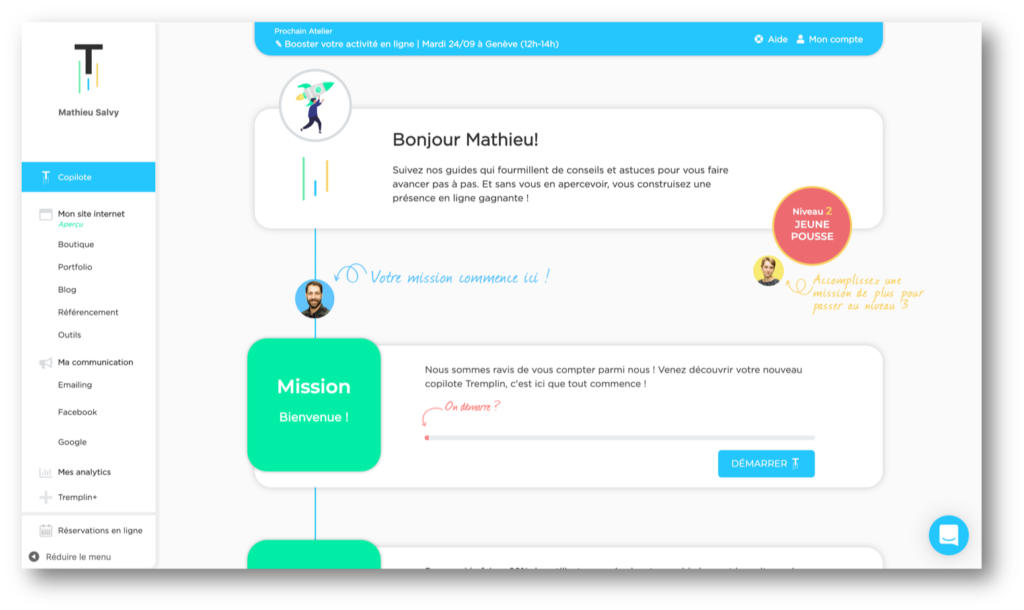 Moreover, there is a HUGE knowledge center and a chat where Tremplin's customers can reach out to the team and get help at any point in time.
Tremplin is already offering a large range of features and more are coming up:
Website creation
eShop deployment
Online booking
SEO
SEA
Facebook & Instagram add
Pop up & data collection
Multi-lingual
Multi-currency
SMB love Tremplin
Tremplin's customers are small businesses, and we love working with these guys. They are here to make a difference and every action they take comes with high hopes and dreams. Yet, a limited budget prevents them from accessing the right advice and expert.
And that's why Tremplin is here.
Tremplin is perfect when they are starting their project and overwhelmed with things to do, or after a few years and realize the importance of marketing and want a tool they can really manage.
One important point: Tremplin's customers are not the "do it for me" type of businesses. We help them, they remain in charge!
First steps with Tremplin
You can go on our website and register, you will be granted with a 14-day free trial period.
The interface is user-friendly, and the step by step configuration will help you to start deploying your first website within a few minutes – even with limited marketing and technical skills.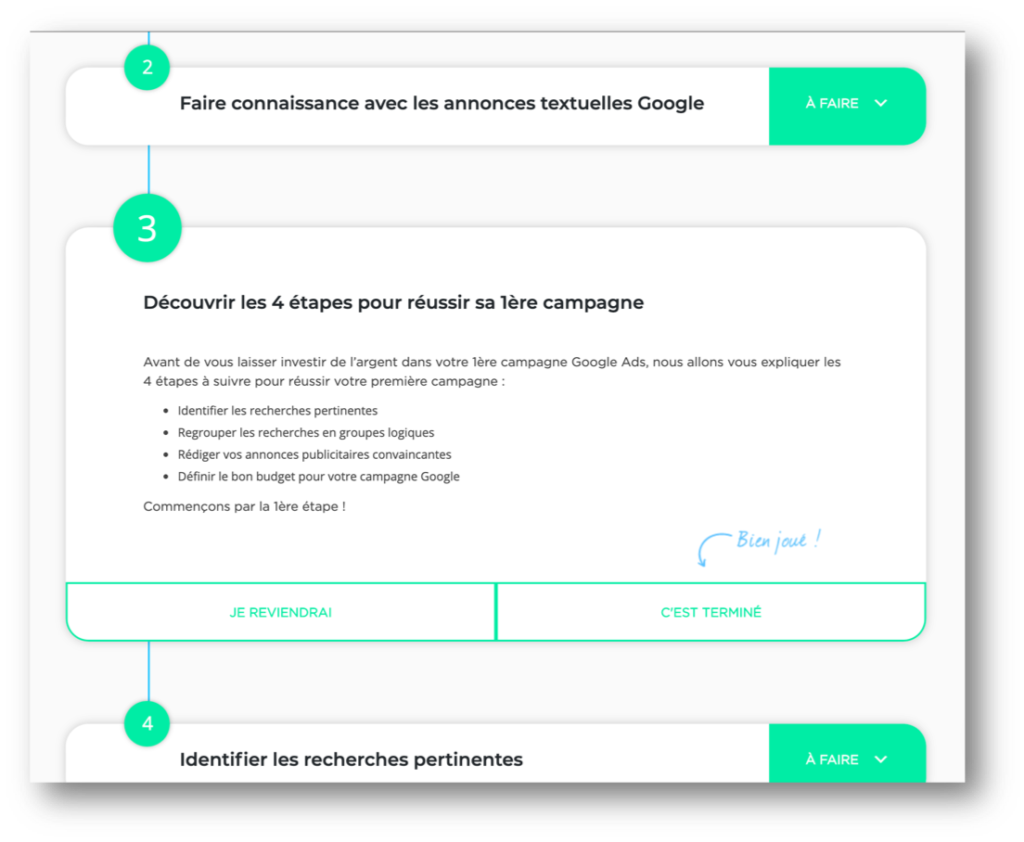 We believe digital marketing is an on-going process, therefore, we encourage our customers to start small (or get helped from one of our experts) and then add as more features over time as their business grows. The platform is developed to follow our customers with their journey into digital.
We are a Saas company and our servers are located in France and Switzerland.
We provide support via the copilot, the chat or the knowledge center. Nevertheless, we love to meet our clients and we offer free workshops every week in Geneva.
Your professional website starting at 9CHF per month
Tremplin offers a subscription model with premium services on top.
The monthly fee varies based on the sophistication of the website, a simple one-page website starts at 9.90CHF per month, and for a multi-page website you will have to spend 29CHF per month. For e-commerce, the package costs 39 CHF and comes with additional features.
You can test the full platform for free for 14 days.
What is coming next
Tremplin is continuously improving and here selected features you will see in the upcoming months:
A GDPR help center to help with all legal related questions.
A new version of the copilot embedding a better user experience
We are working at providing more advice outside of direct digital marketing straight in a freemium model.
More features and advice directly available in our free version
Start today
Go on their website and start with a free trial or contact the Tremplin team for more information at hello@tremplin.co.