What is Kingfluencers and who are we?
Kingfluencers is a fast-growing Swiss startup specializing in influencer marketing services and is based in Zurich.
We are experts in our field and help our clients successfully implement high standard influencer campaigns to carry the message into the target audiences' hearts.
We believe in the importance of shaping the industry with professional processes and being able to fully cover all regulatory affairs for our clients.
Founded in 2016 and started off as a startup in a rather new industry at that time, we managed to position ourselves as the leader in scalable influencer marketing services in Switzerland.
Why Influencer Marketing?
The number one rule in the advertising world has always been: Reach the people where they are present!
However, in the age of social media, it doesn't seem enough anymore to simply create awareness for a brand by presenting its appeal to the target group.
In today's branding, you have to build engagement with your consumers and be as approachable as possible. And this is exactly what makes Influencer Marketing very successful in these modern times.
According to a study conducted by Venture Capital Firm Bond, 91% of consumers prefer brands that provide personalized offers.
Not only that people are reached through the right channels, Influencer Marketing also allows a brand to be introduced to the target group in a more authentic and trustful way.
Depending on the campaign goal, Influencer Marketing as a part of your marketing strategy can reach the target group much more precisely and achieve a higher engagement than usual marketing measures. CPM of 10 franks or lower with active engagement in the advertisement is possible.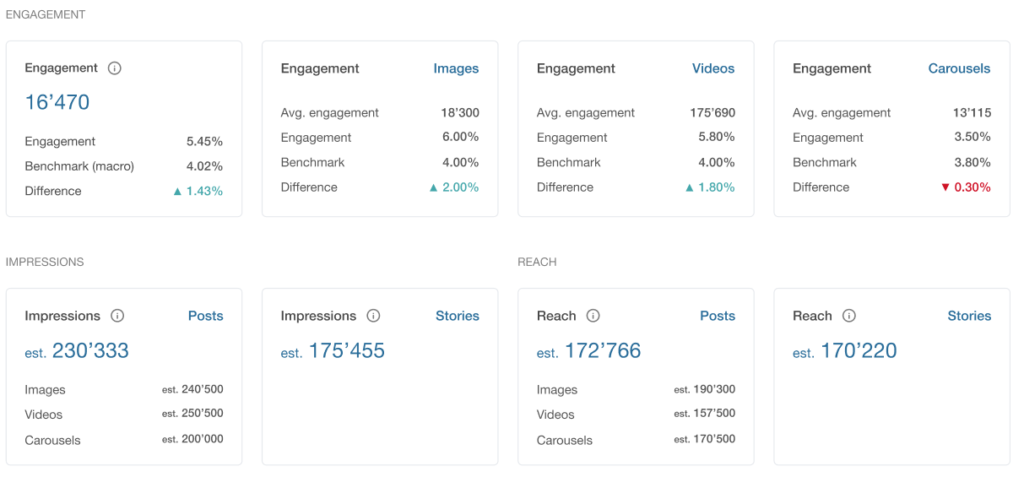 Why Kingfluencers?
Influencer Marketing is a dynamic field that is continuously evolving. To keep pace with the industry, it's crucial that you not only know the trends but also use them to your advantage.
And that's exactly where we come into play.
We know the trends and recognize an opportunity when there is one. We deliver high-quality influencer campaigns from end-to-end.
Kingfluencers consists of a team of experts who use their combined know-how for the purpose of making influencer marketing campaigns possible for everyone and to implement them with minimal overhead or loss of quality.
What distinguishes many pioneers in other areas, distinguishes us as well: we carefully maintain our network (influencers as well as customers), we work professionally, transparently, solution-oriented, etc.
But what really convinces our customers is our in-house technology, through which we are able to source the best influencers in a neutral way.
Our platform, where we maintain and update all of our influencer profiles and plan, implement and track our campaigns is accessible for our customers and constantly being optimized by our dedicated product team.
Our technology is really the heart of our success in providing a full solution that allows us to efficiently run not only small campaigns but also big ones where we handle more than 50 influencers in one single campaign.
In order to make our platform easy to use, our Product and Operations team work hand in hand and support each other wherever possible, all to guarantee our customers the best service.
Is Influencer Marketing right for you?
Our projects range from one-day pop-up events to long-term collaborations and campaigns lasting several months. Of course, there are some industries for which Influencer Marketing is more suitable than for others.
From our experience, daily-use consumer brands are the most promising, especially in the B2C sector. However, even higher regulated industries such as finance and pharmaceuticals are opting for it in today's time.
Our customers come from various different industries such as educational institutions, associations, and companies from the automotive industry, telecommunication companies, the FMCG sector or home appliances.
Influencer marketing has become an integral part of the communications plan in most industries and with Kingfluencers, Influencer marketing shall be suitable for any brand.
It doesn't really matter whether you are a startup or a large, international company, important is, that you are willing to go new ways and to make a certain investment.
We recommend a budget of CHF 20'000 to 30'000 in order to get an effective output.
A look into the future
Our technological focus is threefold but has a shared goal, making influencer marketing more professional and efficient.
First, we improve and streamline customer interactions with our own tool, where necessary. Expect to see faster turnarounds, more and more dynamic insights into how the campaign runs, reports and more.
Second, we professionalize and optimize the influencer communication in order for them to meet our customers' expectations entirely.
Third, we connect all of this in a system that handles all parts in the most efficient manner.
For that, we use state-of-the-art technology like artificial intelligence to automate parts of otherwise manual, error-prone and cumbersome work.
With that, we have machines that work for our customers in the background 24/7.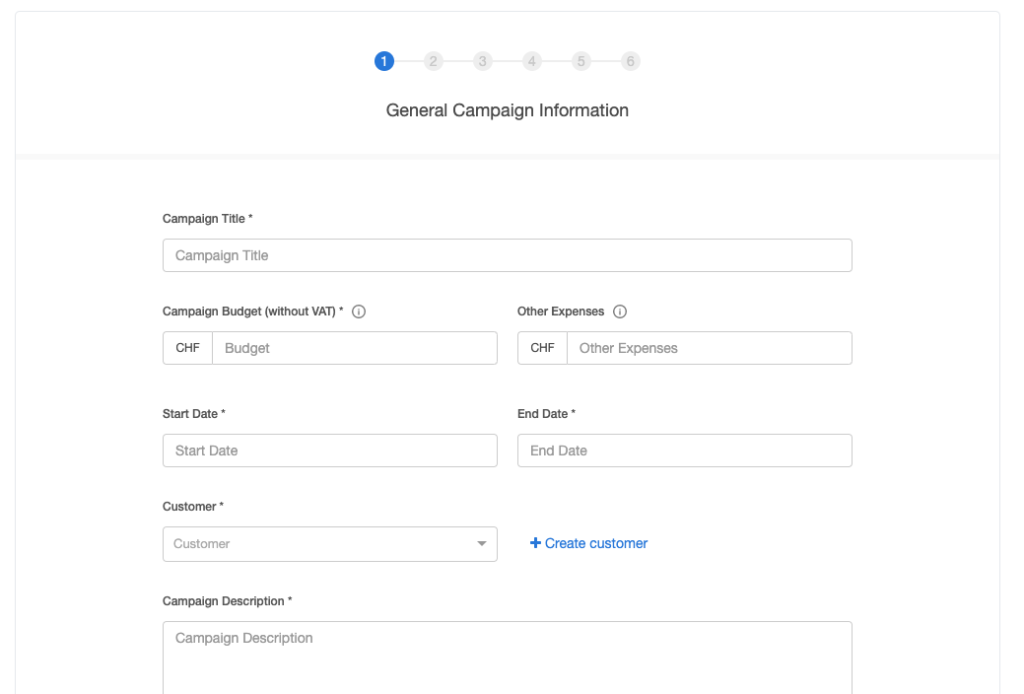 Get in touch
In case we have caught your interest and you would like to learn more about Kingfluencers and what asset influencer marketing could be for your brand or simply want to get some more information, visit our website or write us directly to contact@kingfluencers.com.